Fairyland: The curtain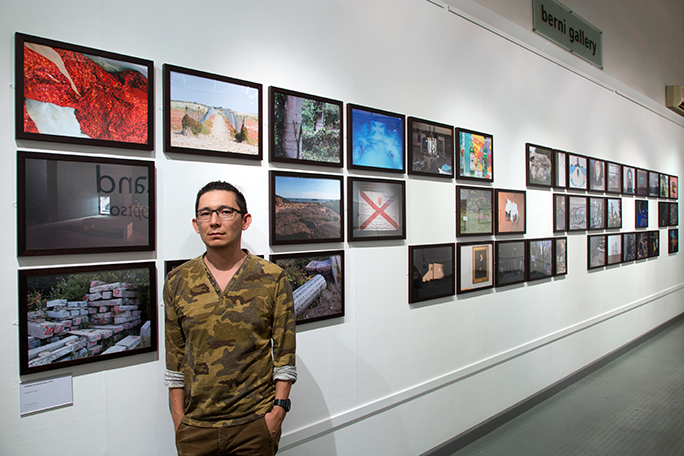 This evening we took down Fairyland, the photo exhibition. I'd like to use this opportunity and thank everyone who was instrumental in making this big project happen.
– My immediate "family" at the Société Jersiaise (Neil for a warm welcome to the Société and the kind support during these six months, Karen for helping with the endless myriad of project chores, Anna and Bronwyn at the library for helping with research, Pauline for the honey, administrative and moral support in forms of chat and occasional good laughs, Margaret and then recently Jonathan).
– Rod McLoughlin for the support and the inspiring curiosity from day 1.
– Tom Dingle for officially opening the exhibition.
– Martin Toft for opening his amazing photobook library and for being such a great guy to be around.
– Peter Bisson for allowing me to use his father's quote from "Jersey: Our Island".
– The Vibert family and Mr. John Barrett for opening their family albums.
– Linda at the Jersey Archive for a wonderful tour of the archive and for letting us use their material.
– Val at the Jersey Museum & Art Gallery for supplying the frames and helping me with contacts.
– Jan at the Jersey Evening Post for helping with research and for opening the negative store for me.
– Mark Mitchell for helping us to deal with the video technology.
– Sara Palmer at BBC radio Jersey for having me twice on air talking about it.
– Gill Kay at JEP for writing two comprehensive pieces about us.
I am especially thankful to all sitters who accepted my invitation to be photographed (John Nettles, Jess, David Gainsborough-Roberts, Ben, Nikki, Derek Warwick, Bob Le Sueur, Vic Tanner Davy, Jordan, Sally Minty-Gravett, Will and Melody, and Marek).
A big thank you to guys at Spectrum Photographic (Hazel and Andy in particular) for helping us meet the deadline and making my prints look so good. Michael at Victoria Art Gallery for beautifully framing the exhibition. Staff at the Jersey Arts Centre (Daniel, Allie, Val, Steve in particular) for helping with the exhibition organisation.
I was fortunate to have Gareth Syvret as a project leader and curator of Fairyland. From the very beginning even before I landed in Jersey in April Gareth was giving me leads in terms of background material, feedback and research which turned out to be relevant and which found their places in my project. It was trully a very exciting and fruitful cooperation an artist hopes to have with a curator. Fairyland is over, longlive Fairyland.