Light and shadows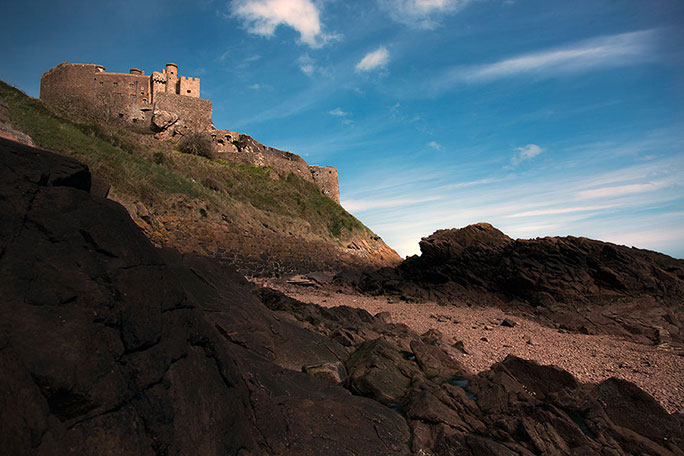 It's been a very sunny week in Jersey. I started the exploration of the island by visiting rather obvious places for someone who is learning about the island such as Mont Orgueil Castle, St. Catherine's Breakwater and other such spots. While photographing the landscapes I couldn't fail to notice the exceptional intensity and the quality of sunlight here. Strong unobstructed natural light is not ideal but can be dealt with if one is photographing large open spaces. Yesterday, however, I had a challenge of photographing a person in those midday lighting conditions which create rather high contrast shadows. I certainly wished a couple of clouds were there to diffuse the sunlight.
Cambridge senior lecturer in archeology Dr. Gilly Carr is excavating a former German forced-labour camp on the site of Grouville Marsh. I e-mailed Gilly Carr and asked if I could come over and take a couple of photos of her and her colleague Dr. Peter Masters at work. She kindly agreed. Lager Wick labour-camp was built in February in 1942 during the Occupation of Jersey, a dark moment in the modern history of the island.
It's a very interesting project Dr. Carr is doing. The article title in Jersey Evening Post about the excavation read "Digging deep into our occupied past". Dr. Carr is searching for the remaining material traces of what has been gone for decades now. She will give a talk about her findings on April 16, 2014 at the Société Jersiaise at 8 pm.