Photography Workshop at the Jersey Arts Centre – Session 3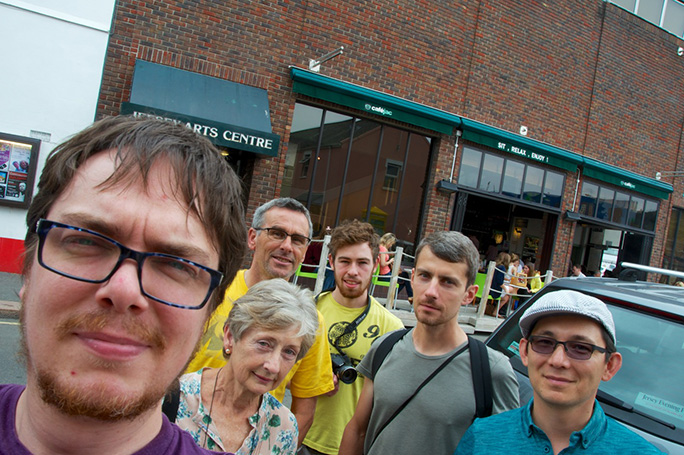 It was the third session of the Archisle Photography workshop today at the Jersey Arts Centre. As usual we strted with a review of work shot during the week. Phil, Marek, Val, Will and Cameron impressed me very much with the quality of their work. As we're taking a month long break before our next and last session in August, I'd like to wish all participants an evenful and productive summer. Look forward to seeing your complete photo projects in four weeks.
Selfie by Will Lakeman.