Workshops
During my time on the Island I shall be running a series of workshops to a wide demographic of Jersey people. Taking place in schools, colleges and youth centres, the workshops will explore performed photography and play. Through a series of activities, we will look at the roll chance and failure can play in the image making process.
Here I am demonstrating one of the activities with a student from Highlands College.
By performing the act of making an image, the photographer no longer remains still movement is required. Many of the activities borrow concepts from sport and theatre.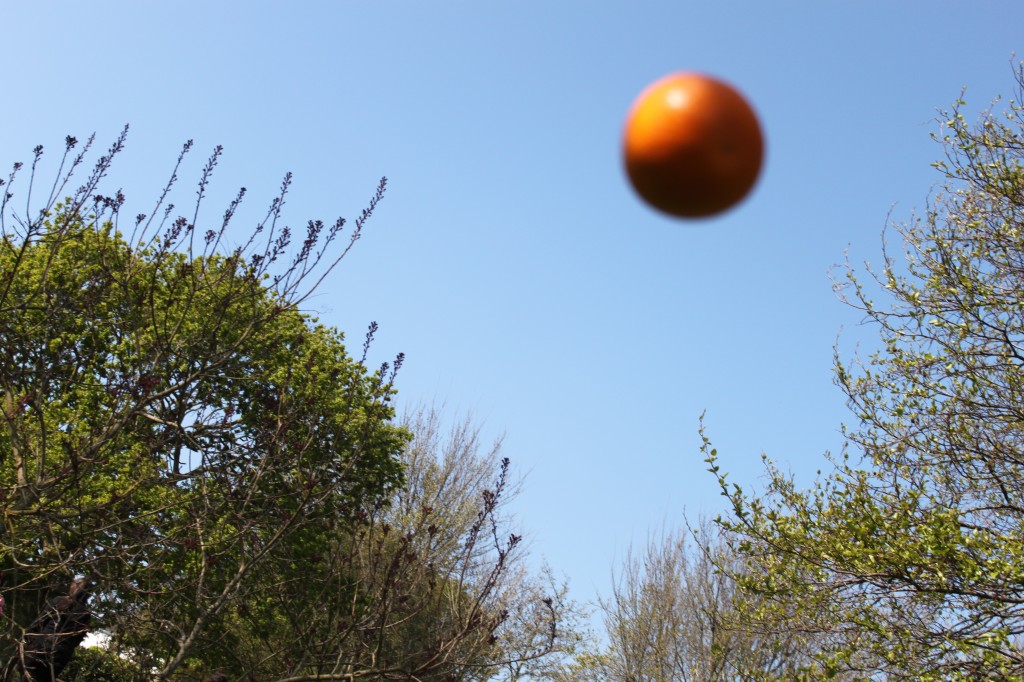 Here is an image a student made playing catch with another student using an orange.