Pushing the Boat Out: The Route
If your planning on joining me at some point during the performance on Thursday, here are some ways of finding and contacting me and some of the film crew. Below is a map of the planned route, click on the map to open it in Google. It's impossible for me to estimate where we will be and at what time, we are setting off at 05.30 in the morning and I'd like to think we will be in St Ouen before sunset.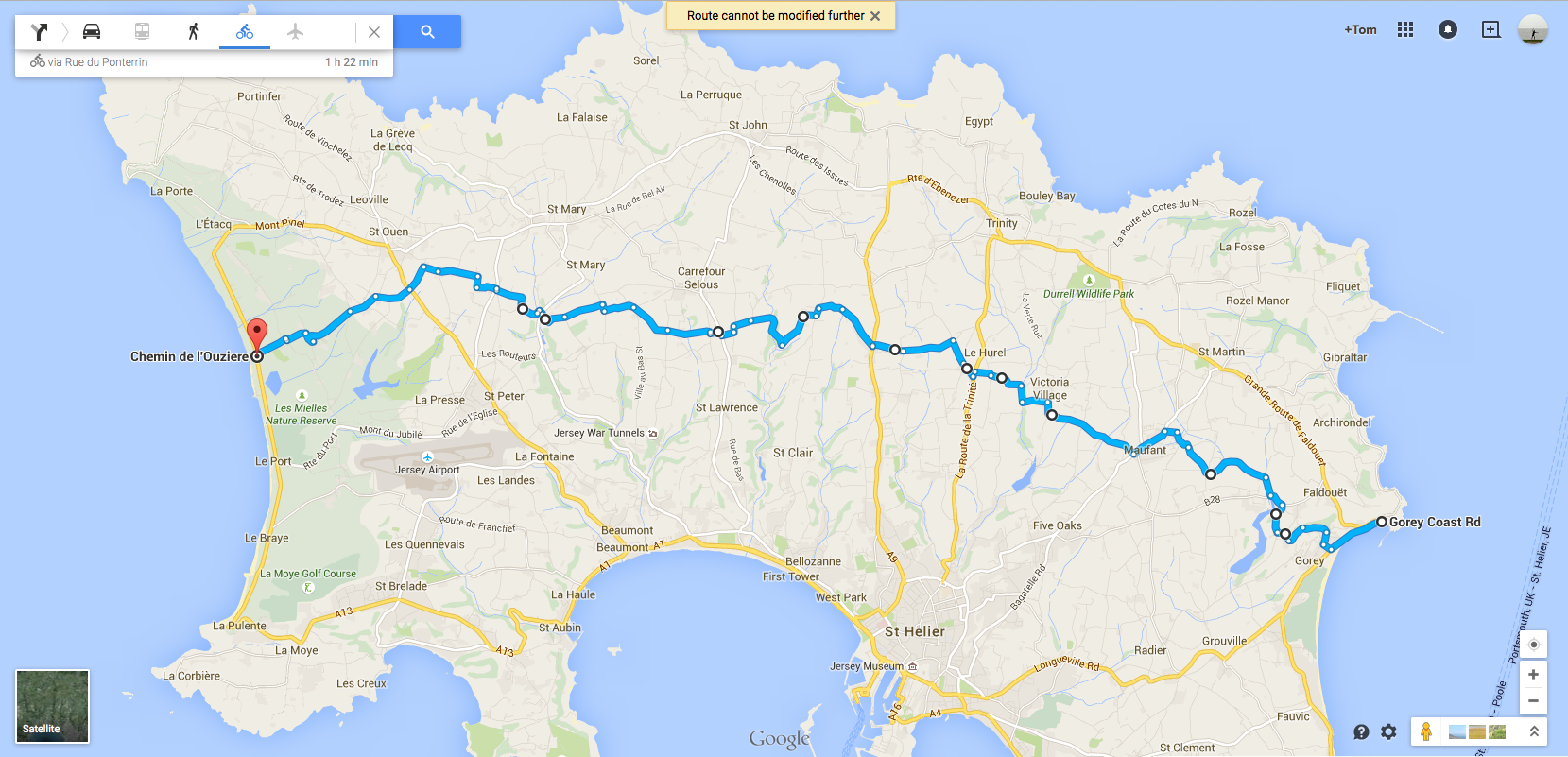 If you would like to contact me at any point my number is: 07700717601, it's highly likely that I will be tied up with things like pushing a boat up a hill. In this case you can contact either Gareth or Karen of Archisle Project, they will both be on hand for the vast majority of the shoot and should be able to give you details with regards to our current location.
Gareth – 07797732794
Karen – 07797818028
If you are considering joining me to help push, film, general support or simply coming along for a walk, you can email me on tom.pope@societe-jersiaise.org and I can add your details to the crew list. Please feel free to invite your friends and turn up and participate in the making of the film, everyone is welcome!