Treasure island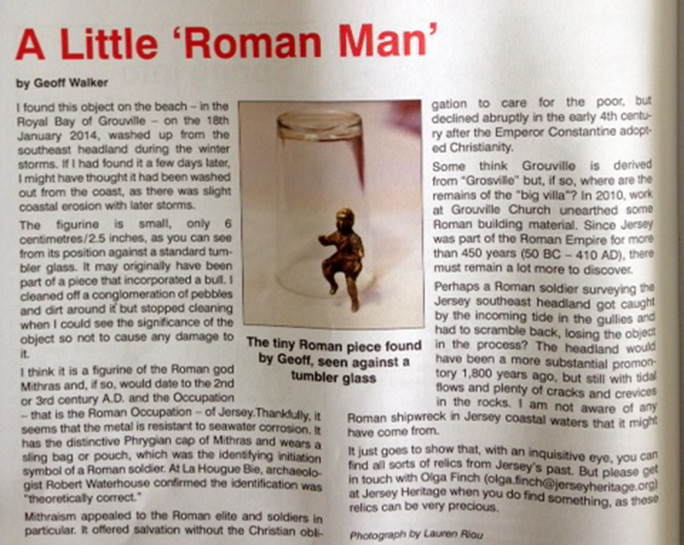 While I was enjoying collecting cockles in the Royal Bay of Grouville, at the very same time (well, almost) but certainly in the very same spot someone was having a much better time collecting a figurine of a (Roman) god Mithra washed out on a beach after a storm. What a fascinating find!
Source: Grouville Gazette.
PS. I think I'm through with cockles now.