Archisle International Photographer in Residence 2018: Lewis Bush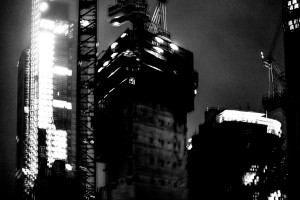 Lewis Bush is Archisle International Photographer in Residence 2018.
Lewis uses photography, text and other media to explore the themes of power and inequality in the world, questioning who holds power, how it is used, and how the powerful can be exposed to scrutiny. His photographic projects have looked at such diverse topics as intelligence gathering, inequality in the arts, and transformation of his home city of London by property developers.
Lewis's work have been shortlisted for numerous awards including the Magenta Foundation Flash Forward Award 2017, the Tim Hetherington Visionary Award 2017, the Luma Rencontres d'Arles Dummy Book Award 2016 and 2015, the Self-Publish Riga award 2016, the Photo Espana book award 2016, the Bar Tur Photobook Award 2015 and 2014, The Graduate Photographers Award 2015, the Ideas Fund Innovators Award 2014, and the IdeasTap 30 under 30 award 2014.
His photography and writing have also been published in numerous magazines and online, including by Huck Magazine, 1000 Words, FOAM Magazine, World Press Witness, The British Journal of Photography,Burlington Magazine, Hotshoe Magazine, Photoworks, Hyperallergic, Photomonitor, and The Photographer's Gallery blog. He has also written essays for book and exhibition catalogues and between 2011 and 2016 he published Disphotic, a blog on photography.
Lewis is a lecturer in Photojournalism and Documentary Photography courses at London College of Communication, University of the Arts London and teaches at other universities and colleges around the United Kingdom.